The Last Season of Modernism: May '68 in Literature and Theory
Thematic exhibition on the occasion of the conference "From May 1968 to November 1989: Transformations of the World, Literature and Theory"
7 to 30 November 2019, Atrium ZRC
Authors: Marijan Dović, Andraž Jež, Marko Juvan, Alenka Koron
Translation into English: Mojca Šorli
Design: Boštjan Pavletič, Rostfrei
Inaugurated by the Institute of Slovenian Literature and Literary Studies ZRC SAZU in cooperation with the National and University Library, Slavic Library, Museum of Modern Art, National Museum of Contemporary History and the Slovenian Theatre Institute in Ljubljana.
Opening: 7 November 2019 at 11 a.m.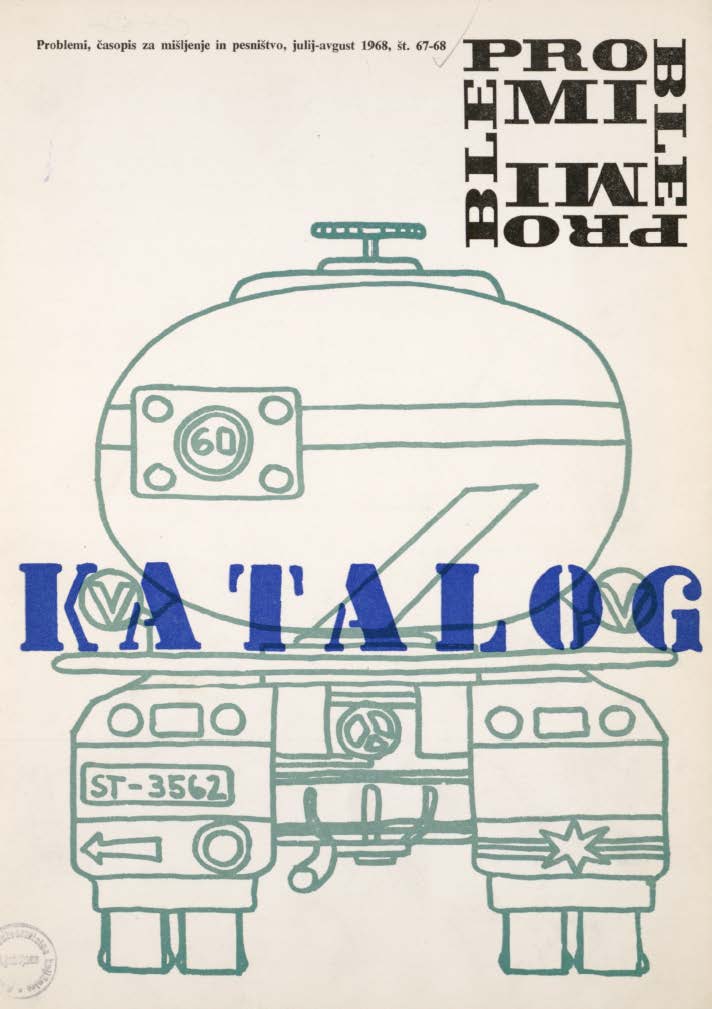 Summary
The exhibition entitled "The Last Season of Modernism: May '68 in Literature and Theory" is a result of the research project on May 1968 as an accompanying event to the international Conference "May 1968 to November 1989: Transformations of the World, Literature and Theory." First, the turbulent events having taken place in the Slovenian society, humanities and arts are briefly outlined on the backdrop of the global context of 1968 (France, Germany, Czechoslovakia, Yugoslavia, USA, etc.), then the focus is on the Slovenian territory. The exhibition presents in more detail the context of the student movement and its most prominent magazines, especially Tribuna and Problemi, which took centre stage in the events in two ways: on the one hand, as a medium through which new, radical political and artistic ideas found their way into the Slovenian cultural space, and, on the other, as a platform indispensable for the publication of theoretical and artistic products of the young generation of Slovenian authors.
The central part of the exhibition focuses on Slovenian neo-avant-garde art, which in the period 1965-1975 experienced a tremendous boom culminating in numerous multimedia and conceptual projects of the OHO Group; the legacy of this art is documented, in particular, in innovatively designed publications (EVA, OHO, KATALOG, katalog 2, pericarežeracirep) and individual books (OHO co-productions, the Znamenja collection). Particular attention is given to the literature which was marked in this period by the currents of reism, ludism and concretism. The exhibition presents the Slovenian neo-avant-garde, especially the literary neo-avant-garde, as an overwhelmingly comprehensive, diverse, artistically significant and broadly interesting artistic and social phenomenon.
See online presentation on the Slovenian page – click here